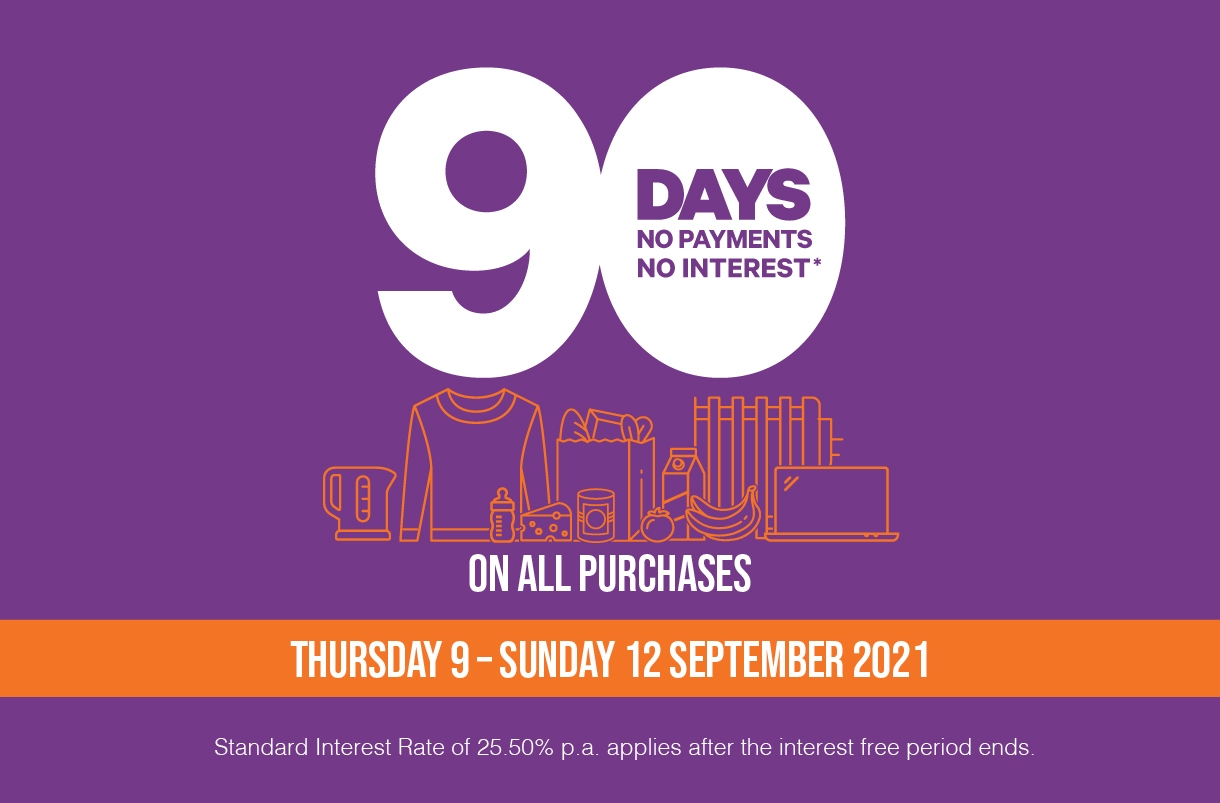 Get what you need now with Farmers Finance Card and enjoy even longer to pay with 90 days no payments no interest* on all purchases from Thursday 9 – Sunday 12 September 2021. Lending criteria, fees, Ts&Cs apply.
You can use your Farmers Finance Card instore at Farmers and  many other instore retailers, visit the store finder to find a store near you.. There's no minimum spend, so you can grab all the things you need. We hope it helps.
Please check individual retailer's shipping policies at different Alert Levels before making a purchase.
The Farmers Finance Card team are here if you need us - so get in touch if you need us, we're available during the usual business hours.
See all the latest information about our response to COVID-19 here.
*90 days no payments and no interest is available on in-store and online purchases made with Farmers Finance Card from Thursday 9 to Sunday 12 September 2021 New Zealand Standard Time (NZST). Interest at the Annual Interest Rate (currently 25.50% p.a.) will apply if any part of the Interest-Bearing Balance is not paid by the due date. Farmers Finance Card lending criteria, fees, terms and conditions apply. Rates correct at date of publication, subject to change. Retail Financial Services Limited (the "Promoter") reserves the right to extend, amend, suspend or terminate this offer and these terms and conditions at any time without notice. Farmers Finance Card terms and conditions apply. See farmersfinancecard.co.nz for full details.